Programa De Asistente Dental
Diplomas & Certifications
Expanded Function Dental Assistant Diploma



Dental Radiology Certification



BLS+CPR +AED Certification | AHA



Intraoral 3D Scanning Certification



Intraoral Camera Certification



HIPAA Certification



OSHA Certification


Ave. Salary

$35,000 to $55,000
Diploma & Certifications
Upon Your Graduation, You'll Be awarded the Following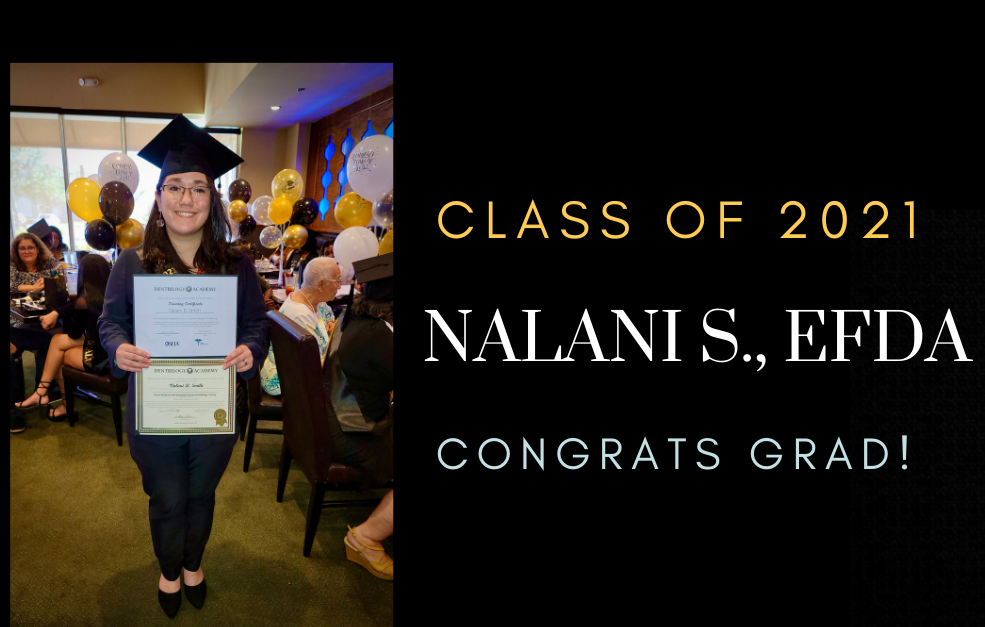 Expanded Functions Dental Assistant

Diploma
Dental Radiology
Certification
BLS+CPR +AED

Certification
Intraoral 3D Scanning
Certification
Intraoral Camera

Certification
We Take Care of Our Students |You Will Also Receive:
Set up of customized scrubs

All Textbooks & Supplies

Personalized Student Portal Account

Custom Whitening Tray

5 Treatments Bleaching Solution

Dental Equipment & Materials to Practice at home

FMX: Full Mouth Set of X-rays

And the Perks Continue... | Life Time Support:
One-on-one Career Mentorship Program & Interview Skills

One-on-one Academic Mentorship Program

Fast Track Career Program Membership
Customized Student Portal
Take Your Classes
on the Go
Meet Your Professor
Dra. Melissa Price
Meet the academic director
Ms. Jackie
I started dental assisting immediately after high school and now have over 18 years of experience in dental administration and sales. Eventually, I pursued Business Administration. I've had the opportunity to implement what I've learned in the dental practice by:
Leading office team members
Substantially increasing short and long-term revenue goals
Minimizing staff turnover
Coordinating treatment plans for patients
Since I have experience in both assisting and administrative aspects, I completely understand the ins and outs of successfully running a dental office. After years of managing a practice in Broward County, I decided to join Dentrilogy Academy as the school director.
While some school courses may focus on theoretical outcomes, I want my students to have confidence in practical applications. I have learned that proficient, productive team players are the lifeblood of the dental industry.
I stay up to date on the latest learning approaches and content so that students are better prepared for the workplace.